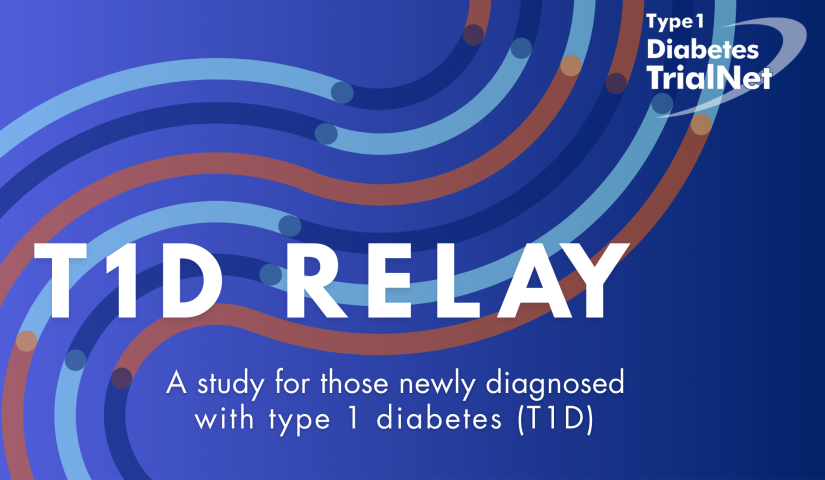 Research Spotlight
Newly diagnosed with type 1 diabetes? Help us find out if a novel combination therapy can preserve insulin production
TrialNet's latest clinical study will test two established immune therapies—rituximab-pvvr followed by abatacept—to see if the combination can preserve insulin production in people recently diagnosed with type 1 diabetes (T1D).
The T1D RELAY Study builds on earlier TrialNet research showing each therapy individually helped delay insulin loss in people newly diagnosed with type 1 diabetes. By adding abatacept after rituximab-pvvr researchers predict more people will experience prolonged insulin production during and possibly after treatment.
"In addition to prior research showing each therapy alone worked well to extend the honeymoon period after T1D diagnosis, this novel combination therapy approach has been safe and effective in treating rheumatoid arthritis, suggesting a successful strategy," said Study Co-Chair Stephen Gitelman, M.D., University of California San Francisco.
Each therapy is FDA-approved for other autoimmune conditions. Rituximab-pvvr, which has the ability to reduce B cells, is used to treat several autoimmune diseases, including rheumatoid arthritis. Abatacept, which targets T cell response, is used to treat adult rheumatoid arthritis, as well as juvenile idiopathic arthritis in children as young as six.
"By adding abatacept after rituximab-pvvr, we expect a co-stimulation blockade will prevent the survival or re-emergence of the autoreactive B cells that drive T1D and result in a more robust and durable effect than either therapy alone," explains Study Co-Chair Daniel Moore, Ph.D., M.D., Vanderbilt University Medical Center.
The T1D RELAY Study will enroll 74 people (ages 8 to 45) diagnosed with T1D in the past 100 days. Everyone in the study will get four weekly infusions of rituximab-pvvr. Then, after 12 weeks of no treatment, participants will self-administer weekly injections of abatacept or placebo for 20 months. Two-thirds of participants will get abatacept; one-third will get placebo. All participants will receive intensive diabetes management.
To learn more about this clinical study and other TrialNet research, visit www.trialnet.org/our-research.