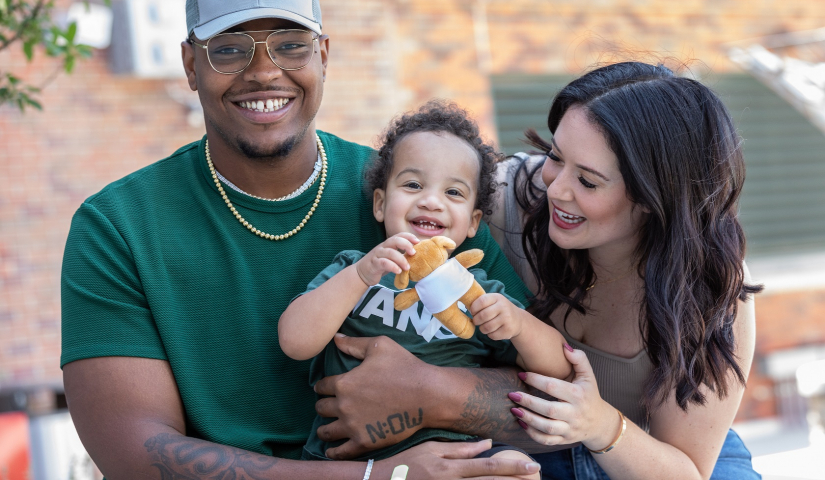 Participant Spotlight
Orlando Brown, Jr. and TrialNet team up to tackle type 1 diabetes
Kansas City Chiefs offensive tackle Orlando Brown, Jr. and TrialNet—the world's largest type 1 diabetes research network— are teaming up to raise awareness of type 1 diabetes prevention research.
Relatives of people with type 1 diabetes are 15 times more likely to develop the disease. Brown's younger brother was diagnosed with type 1 diabetes in fifth grade. Their father, Orlando Brown, Sr., who also played in the NFL, died at age 40 of diabetic ketoacidosis (DKA), a life-threatening condition that can happen when there is a shortage of insulin in the body. Prior to his death he had not been diagnosed with diabetes.
Orlando Brown, Jr. took part in TrialNet type 1 diabetes risk screening at Children's Mercy Kansas City, where they took a small blood sample. The sample will be tested for diabetes-related autoantibodies that signal the early stages of type 1 diabetes, often years in advance of symptoms.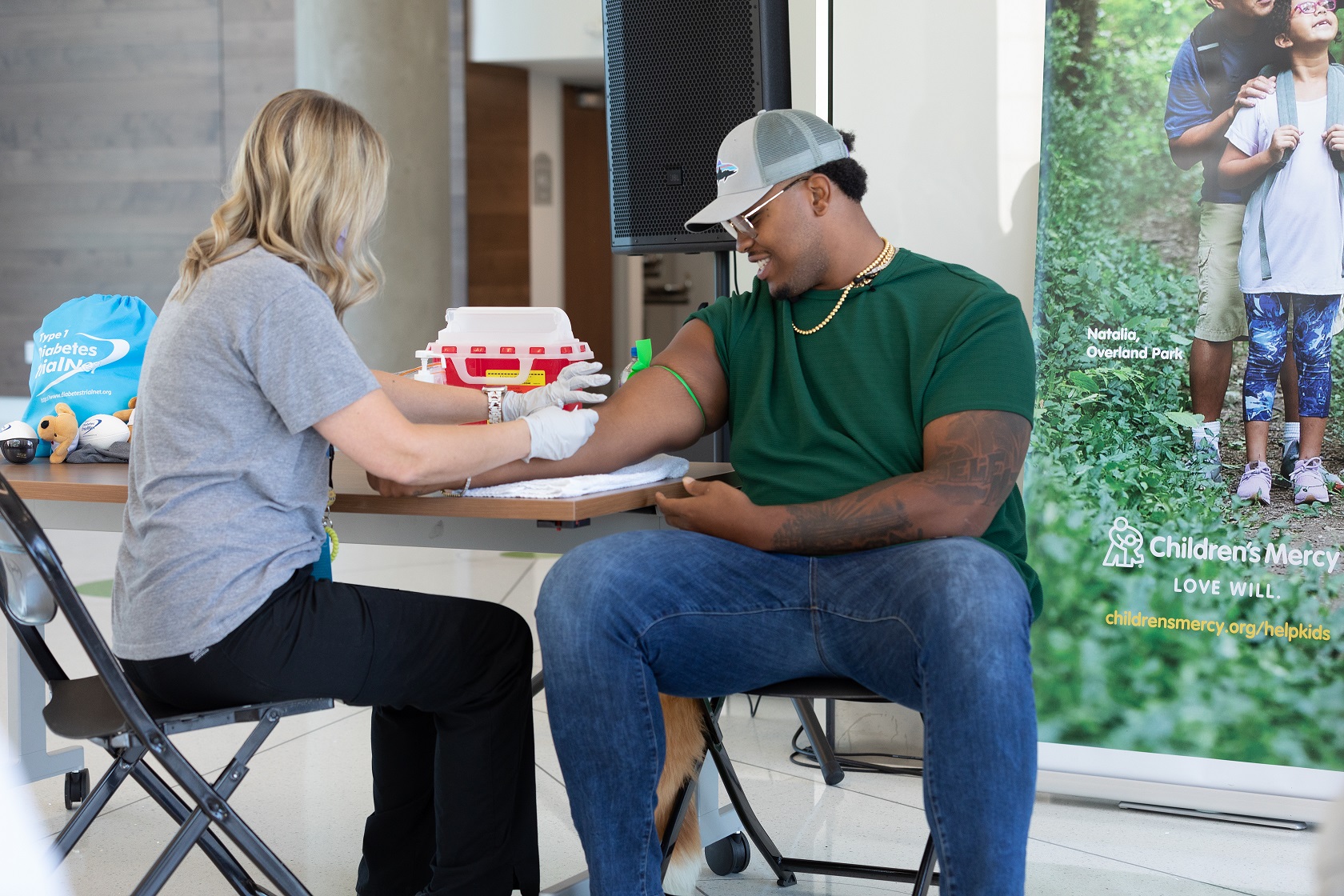 Brown hopes to inspire others to get screened, "For those that are eligible, I hope you'll enroll in the study by getting your blood drawn—it really was easy," he said.
Offered free of charge to relatives of people with type 1 diabetes, TrialNet risk screening is available at more than 100 sites across North America and through test kits. Early detection provides a window of opportunity to try to change the course of the disease. For those at increased risk, TrialNet offers clinical studies testing ways to slow down or stop disease progression.
Now a father himself, Brown wants to help spread awareness about type 1 diabetes screening and prevention research. He joins more than 225,000 relatives of people with type 1 diabetes who have participated in TrialNet screening and studies over the past 20 years. These volunteers were instrumental in identifying the stages of type 1 diabetes leading up to clinical diagnosis and moving prevention research forward. One recent TrialNet study was the first to effectively delay type 1 diabetes for 2+ years in people at high risk.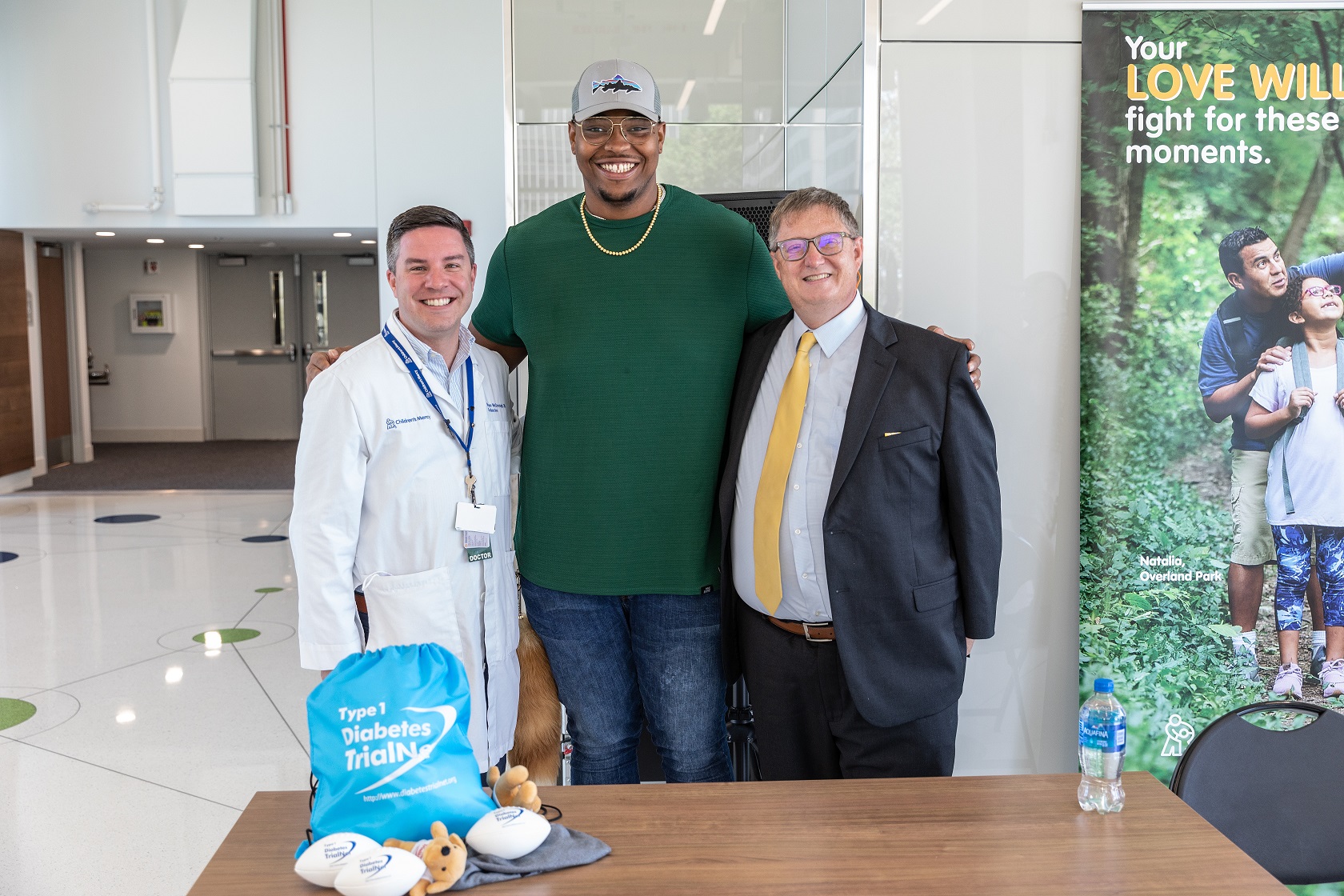 "Our goal is a future without T1D," said Dr. Mark Clements, TrialNet Principal Investigator and Children's Mercy Pediatric Endocrinologist. "This is a global disease that requires an incredible burden of self-care, with glucose monitoring and insulin doses multiple times a day. Our goal is to find ways to reduce the burden for individuals living with it, for their family members who are at risk and for the entire community."
TrialNet offers three screening options: (1) an in-home test kit with everything needed to collect a small blood sample using a fingerstick, (2) a test kit to take to a local lab for a blood draw, or (3) a blood draw at a participating TrialNet site. 
To find a participating site or learn more, visit Pathway to Prevention | TRIALNET Type 1 Diabetes TrialNet.