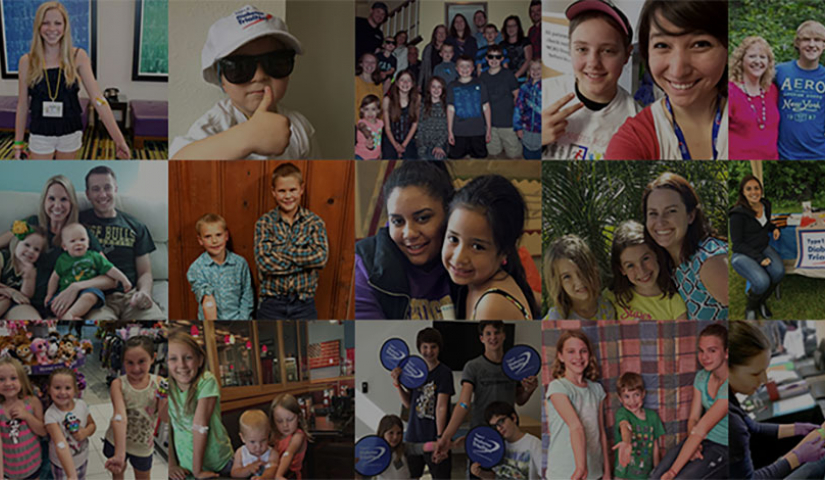 Participant Spotlight
Our TrialNet Families: You're making a difference
We want to extend our gratitude to all of our TrialNet families. Whether you joined us this month or have been involved for years, thank you for making the decision to participate. You are the most important part of our research team.
Each November communities across the country observe National Diabetes Awareness Month to bring attention to the disease and its impact on millions of Americans.
TrialNet families understand too well, the burden of diabetes, and we are grateful for the time and effort you devote to T1D research.
With the help of thousands of volunteers who are participating in our clinical studies, we are learning more and more about how the disease develops.  We've learned that type 1 diabetes progresses in stages and that children at risk progress faster than adults.
This knowledge will serve as a framework for future TrialNet trials designed to test new interventions to preserve insulin production, and to delay or prevent progression of the disease.
TrialNet researchers in the US and around the world are committed to advancing T1D research. And it takes a team effort to make a difference- families, researchers, physicians and advocates working side by side.

Families truly are the most important members of our research team!
Thank you for making the decision to participate. Your contributions are helping us all learn more and moving us closer to the prevention of type 1 diabetes.