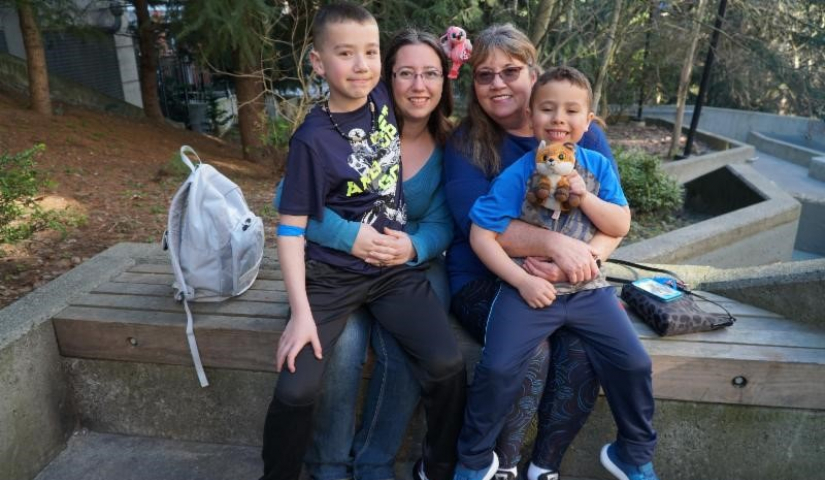 Participant Spotlight
On the Pathway to Prevention
As a nurse, Jessica Hamer was no stranger to type 1 diabetes (T1D) when her 4-year-old son Garrus started showing signs of the disease. She said, "I just kept thinking, it can't be type 1." But it was, and Garrus was diagnosed with the disease in the spring of 2017.
That summer, she enrolled Garrus in Camp Leo, a diabetes camp located near Mt. Rainier in Washington state. She also volunteered there and brought her other son, Kaiden, age 9. That's where they learned about TrialNet Pathway to Prevention risk screening available to family members of people with T1D.
At summer's end, Kaiden was screened, and they learned he had the autoantibodies signaling the earliest stages of T1D. "My son's reaction was he didn't want to be insulin-dependent, so we immediately looked at the research," said Jessica.
In 2018, the Hamers learned about TrialNet's Hydroxychloroquine (HCQ) Prevention Study, a clinical trial testing HCQ's ability to delay or prevent early stage T1D (stage 1) from progressing to abnormal glucose tolerance (stage 2) and eventual clinical diagnosis (stage 3).
"After asking lots of questions and with much information in hand, we were confident the clinical trial was the right thing to do," Jessica explains. "But we asked Kaiden to make the final decision. At 10 years old, he said, 'If it's going to help other people, then let's do it!'"
HCQ has a good safety profile. It has been in use for more than 60 years and is approved by the Food and Drug Administration (FDA) to reduce progression and symptoms of other autoimmune diseases, such as rheumatoid arthritis and lupus. This is the first study to see if it can prevent or delay T1D.
Kaiden screened for the HCQ Prevention Study in November 2018. In December, he started taking the study medication, a daily capsule. He recently had his first follow-up visit in March.
Of TrialNet staff at Benaroya Research Institute, Jessica says, "They're wonderful—emailing me, checking in and answering questions. It's great to know we have so much support behind us." She adds, "Kaiden loves the ease of the bubble pack. It serves as a good reminder to take his daily pill."
Jessica says she's grateful she had the opportunity to learn her son is at risk. "Knowing in advance means he doesn't have to get sick or go into DKA – all very hard on a young body. Now we're in a research study where he's being highly monitored. I'd rather know and say "Let's take this on."
To learn more about the HCQ Prevention Study or Pathway to Prevention screening visit trialnet.org.
Pictured: Kaiden, Jessica, Sally, and Garrus