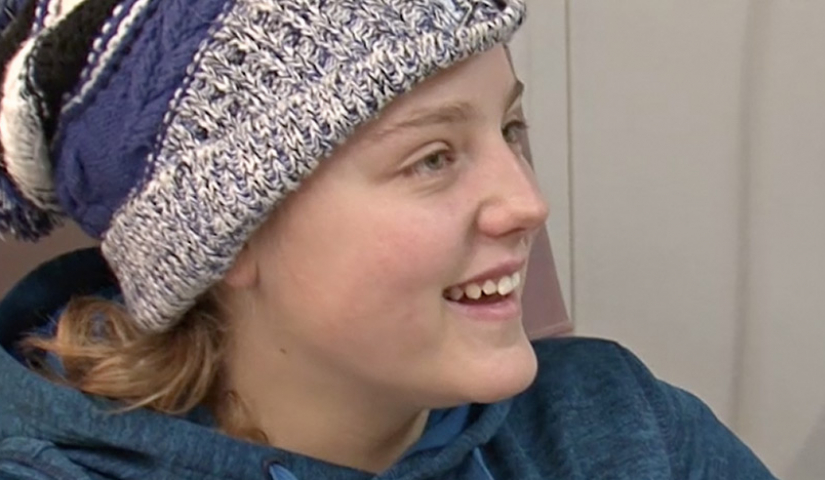 Participant Spotlight
The Schuh Family
When Jadah Schuh first heard about TrialNet screening at a JDRF Walk, she wanted to do it, but there was one problem: the blood draw. Several years and JDRF Walks would go by before, at age 8, she finally got screened at Camp Needlepoint, where her brother, Travis, was attending a T1D camp.
From reluctant screener…
When Jadah's test results came back autoantibody-positive, TrialNet staff from University of Minnesota (U of M) asked her to come in for additional testing to confirm her results. But, Jadah wasn't ready for another blood draw.
It would be 3 more years before Jadah finally agreed to be rescreened. Test results confirmed she was autoantibody-positive and eligible to join the Abatacept Prevention Study.
U of M TrialNet Study Coordinator Beth Pappenfus recalls,
"Jadah came in for her first visit in April 2015, not so thrilled to be here. In September, she joined the Abatacept study and has become one of our favorite patients."
To TrialNet Enthusiast!
Now 13, Jadah travels from her Oakdale home to U of M for monthly infusions. Her mom, Susie, says Jadah loves visiting the campus and is considering attending college there.
"Being a sibling of a type 1 child isn't easy," Susie explains. "Lots of attention goes to the child with type 1. Jadah's participation in this research and her feeling of being part of the cure are important. The staff gives her so much attention and positive reinforcement. She's gone from not wanting to go in for the first visit, to saying she can't wait to go back and see the best nurses in the world."
"It's the best experience," Jadah reports. "The staff is super nice and they make it fun! I also love it when I get my check! My brother is like, 'you get $50 for one blood draw, and I'm the one with type 1?'."
Why Jadah and her family participate in research
Even though they won't know whether Jadah is getting the study drug or placebo until the end of the study, they say being part of the research and having her followed closely are key.