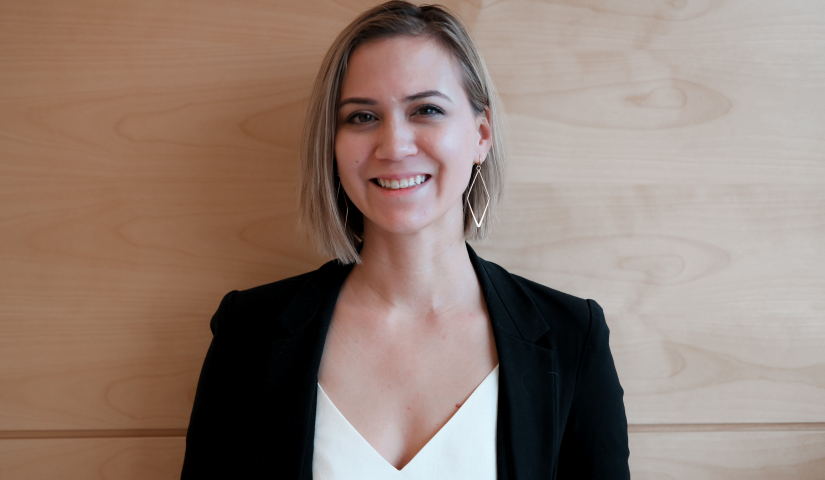 Staff Spotlight
Sharing information about T1D research, one hashtag at a time
Brenda Bradfield, BSN, CDE, works on the frontlines of type 1 diabetes (T1D) research at the Barbara Davis Center for Diabetes at the University of Colorado Anschutz Medical Campus.
 As a study coordinator research nurse, certified diabetes educator, and person living with T1D, Brenda wants to do all she can to help people learn about T1D research opportunities.
"At age 19, I was the first person in my family to be diagnosed with type 1 diabetes," says Brenda. "And, I had no idea there were preventative research studies widely available or how to find them."
 Outside her job, Brenda uses social media to spread the word about T1D research. "I use my personal experiences to open up the conversation about T1D on social media," she explains. "And, I use specific hashtags (like #t1d, and #t1dlookslikeme) to get to the people I want to reach. Sometimes people see my posts and reach out to ask me what I do. I can tell them about Pathway to Prevention screening or refer them to research studies and other resources."
 As study coordinator for the Hydroxychloroquine (HCQ) Study, Brenda helps potential study participants with initial eligibility testing, and, for those who qualify, she stays with them throughout the entire study.
TrialNet is testing the drug HCQ to see if it can delay or prevent T1D. This is the first time HCQ has been used to try to prevent or delay T1D.
Mara Kinney, TrialNet Manager at the Barbara Davis Center, says Brenda has participants who adore her and even send her photos and videos regarding their involvement in TrialNet studies. Recently, the mother of a participant in the HCQ Study sent Brenda a video of her son taking the study drug to show how easy it is.
"It's a relatively easy study to participate in," explains Brenda. "HCQ is an oral medication that's been used safely for more than 60 years. It's helped with other autoimmune diseases, like lupus and rheumatoid arthritis, and the hope is it can make a difference for T1D." 
Like many TrialNet staff members who live with or have a family member with T1D, Brenda has dedicated her career to T1D research. "I like being a research nurse because I have a passion for T1D, and it gives me an opportunity to get to know my patients and educate them along the way," says Brenda. "As a result, they're more prepared than most people facing T1D."
You can reach Brenda and the TrialNet team at the Barbara Davis Center for Diabetes at 303-724-7526. To learn more about the HCQ Study, visit trialnet.org or call 1-800-425-8361.