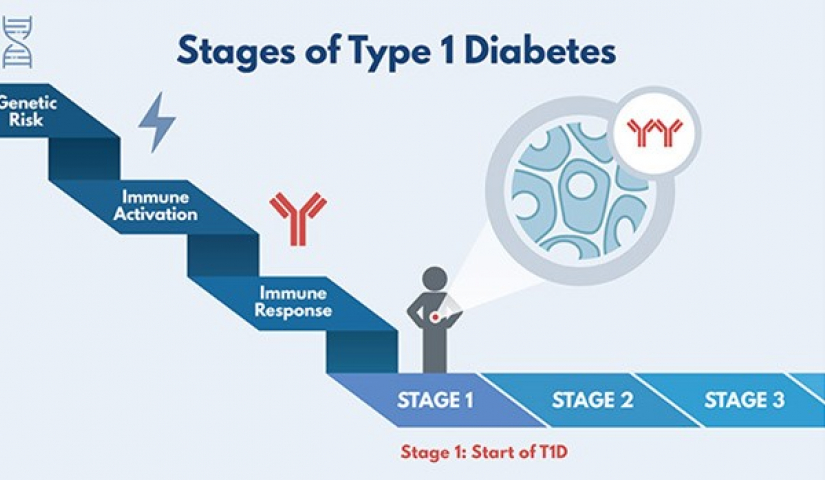 Research Spotlight
TrialNet Launches New Prevention Study— First to test hydroxychloroquine in T1D
A newly launched prevention study will test the drug hydroxychloroquine (HCQ) to see if it can delay or prevent early stage T1D (stage 1) from progressing to abnormal glucose tolerance (stage 2) and ultimately prevent clinical diagnosis (stage 3).
HCQ is already used to reduce symptoms and progression of other autoimmune diseases, such as rheumatoid arthritis and lupus. This is the first study to see if it can prevent or delay T1D. 
In use for more than 60 years, HCQ is approved by the Food and Drug Administration (FDA) for use in children.
According to Study Chair and TrialNet Investigator at University of Bristol (UK) Polly Bingley, MD, "The fact that HCQ is an oral medication with a good safety profile makes it an attractive test drug for T1D researchers and study participants."
TrialNet is now enrolling people ages 3 and up in the U.S. who:
have two or more diabetes-related autoantibodies (based on TrialNet screening)
have normal glucose tolerance (determined by an Oral Glucose Tolerance Test)
can swallow a whole capsule
are NOT pregnant or planning to become pregnant while in the study
do NOT have any medical conditions that might make it unsafe to be in this study.
To find out if this study is right for you or someone you know, sign up today for TrialNet's Pathway to Prevention screening at trialnet.org/our-research/risk-screening. If you have already been identified with multiple autoantibodies and interested in participating, please contact your Study Team or info@trialnet.org.