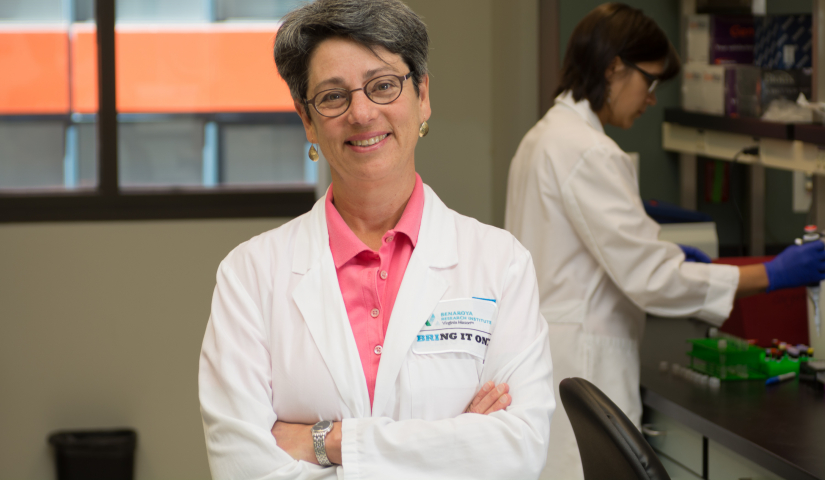 Research Spotlight
TrialNet remains committed to T1D research during the COVID-19 pandemic
A message from TrialNet Chair Carla Greenbaum, M.D.
At TrialNet, the health and safety of our participants and research teams is always our top priority. We continue to closely monitor this rapidly evolving situation. In addition to monitoring recommendations from the Centers for Disease Control and Prevention (CDC), the World Health Organization (WHO), and the National Institutes of Health (NIH), TrialNet leadership is in regular communication with our dedicated team of infectious disease specialists.
We are also in frequent contact with the TrialNet teams where our research is conducted. These teams are not only at the forefront of research; they are at the frontlines of providing healthcare for their local communities. All have been greatly impacted by the demands of fighting COVID-19.
For information on resulting changes to TrialNet research, please visit our COVID-19 webpage. We will keep this page updated with any new changes.
If you are participating in a TrialNet research study, we will contact you directly to share any changes that impact you. Thank you for your patience and continued involvement as we navigate these unprecedented times.
We remain committed to advancing TrialNet research while ensuring the health and well-being of the entire TrialNet family. If you are looking for ways to make a difference while following stay-at-home guidelines, I hope you'll consider ordering an in-home test kit and encouraging your family and friends to get screened (see story below). In addition to detecting personal risk for developing T1D, you'll be helping us learn more about the disease and how to prevent it.
Our thoughts go out to you and yours,
Carla Greenbaum, M.D., TrialNet Chair