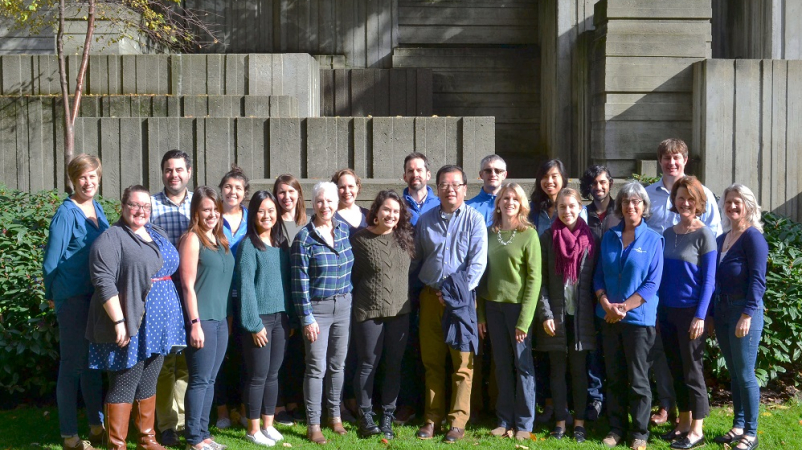 Benaroya Research Institute
1201 9th Ave
Seattle, WA 98101
United States
Benaroya Research Institute (BRI) is one of twenty-two type 1 diabetes TrialNet International Clinical Centers at the forefront of type 1 diabetes research. Led by Carla Greenbaum, MD, the TrialNet team at BRI is dedicated to preventing type 1 diabetes and stopping disease progression by preserving insulin production before and after diagnosis.
Our Team

Carla Greenbaum, MD
Director, Diabetes Clinical Research Program, TrialNet Chair
Dr. Greenbaum joined the Benaroya Research Institute (BRI) in 2000, where she is a Member and serves as Director of the Diabetes Research Program and the BRI Clinical Research Center. Dr. Greenbaum serves on the Board of Directors for BRI and is a member of the BRI Institutional Review Board, which provides oversight for clinical studies. She currently serves as Chair of Type 1 Diabetes TrialNet

Sandra Lord, MD
Bao Ng, DNP
Sub-Investigator

Dana VanBuecken, ARNP-BC


Show More
Show Less
"We want to thank every person who has taken part of research over the past 20 years. Because of their participation, we can now identify the disease in earlier stages, long before symptoms appear. The next step is to find a way to stop the disease from progressing and prevent symptomatic type 1 diabetes." Carla Greenbaum,  MD
Regional Affiliates
Affiliates provide opportunities for people who do not live near a TrialNet Clinical Center. The affiliate sites listed below work with BRI to offer convenient participation in our research programs
Oregon Health Sciences University
3181 SW Sam Jackson Park Rd, OP05-DC
,
Portland,
97239
United States
Childrens Hospital & Regional Medical Center
4800 Sand Point Way NE
,
Seattle,
98105
United States
St. Lukes Humphreys Diabetes Center
1226 W. River St.
,
Boise,
83702
United States
Kadlec Medical Center Diabetes Learning Center
888 Swift Blvd
,
Richland,
99352
United States
Sacred Heart Medical Center
105 W. 8th Ave.
,
Spokane,
99204
United States
Billings Clinic Diabetes Center
2800 Tenth Avenue North
,
Billings,
59107
United States
Rocky Mountain Diabetes and Osteoporosis Center, PA
3910 Washington Parkway
,
Idaho Falls,
83404
United States
St. Vincent Healthcare Diabetes Center
2900 12th Ave North, STE 10 West
,
Billings,
59101
United States
Bend Memorial Clinic
1501 NE Medical Center Dr
,
Bend,
97701
United States
Show More
Show Less
Research Studies
The following studies are actively recruiting participants. Please click on the study title to learn more. For those interested in participation, contact us for more information. 
Risk Screening
Risk Screening for Relatives
If you have a relative with T1D, you may be eligible for risk screening that can detect the early stages of T1D years before symptoms appear. More
Monitoring
Monitoring
Depending on your risk screening results, you may be eligible for monitoring. We'll monitor you for disease progression and let you know if you become eligible for a study. More
Show More
Show Less
#T1DFamily Spotlight
Meet some of our TrialNet #T1DFamily members to learn what it's like to participate in a TrialNet clinical research study.