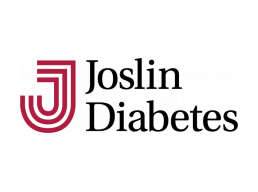 One Joslin Place
Boston, MA 02215
United States
Joslin Diabetes Center is one of twenty-five Type 1 Diabetes TrialNet International Clinical Centers at the forefront of type 1 diabetes research. Led by Jason Gaglia, MD, MMSc, the TrialNet team at Joslin Diabetes Center is dedicated to preventing type 1 diabetes and stopping disease progression by preserving insulin production before and after diagnosis.
Our Team

Jason Gaglia, MD, MMSc
Principal Investigator
Dr. Gaglia's research has been focused on immunology and type 1 diabetes. His accomplishments include cloning the immune regulatory molecule TIM-3, being a member of the National Institutes of Health Clinical Islet Transplant Program, and leading a clinical trial demonstrating the feasibility of using magnetic resonance imaging to measure inflammation in the pancreas with the development of type 1 diabetes.

Maria Koen, NP-C, CDE
Sub-Investigator
Maria Koen is a Family Nurse Practitioner and Certified Diabetes Educator who has specialized in the care of patients with diabetes since 2001. Her clinical and research interest areas include management of Type 1 diabetes, advanced technologies including pump therapy and CGM systems and modalities aimed at prevention of diabetes.  In her role as a clinical research nurse practitioner, she conducts research focused on improvement in glycemic control and/or preservation of beta cell function in individuals with Type 1 diabetes. 

Christina Astley, MD, ScD
Sub-Investigator
Christina is a physician-scientist at Boston Children's Hospital with research interests in the drivers of type 1 diabetes remission and dysglycemia (supported by a K23 from the National Institute of Diabetes and Digestive and Kidney Diseases), as well as causal inference methods for understanding the origins of complex diseases. Her background is in pediatric endocrinology (MD from the Harvard-MIT Division of Health Sciences and Technology at Harvard Medical School, Residency and Fellowship at Boston Children's Hospital) as well as mathematical modeling and epidemiology (ScD from the Harvard School of Public Health). She is currently an Instructor in Pediatrics at Harvard Medical School, an Attending in Endocrinology at Boston Children's Hospital, and Affiliate Faculty of the Joslin Diabetes Center. 

Nora Bryant, PhD, ACRP-CP®
Clinical Trials Manager
Nora is the Clinical Trials Manager for the Gaglia research group at the Joslin Diabetes Center. She received her PhD in Molecular Physiology & Biophysics from Al Powers' laboratory at Vanderbilt University and her Bachelor of Science in Biology from the University of Virginia. Her research interests include human islet physiology, immune modulation of the islet-directed autoimmune process, and transplantation of iPS cell-derived islet cells. Nora joined the TrialNet team, as a research fellow, in March of 2016 and has been the Clinical Trials Manager for the Gaglia research team since 2018. In this role, she helps oversee a portfolio of clinical studies examining ways to prevent and/or mitigate type 1 diabetes in children and adults.

Mikayla Mackey, BA
Clinical Research Coordinator
Mikayla has been the Clinical Research Coordinator for Dr. Gaglia's immunobiology research team at the Joslin Diabetes Center since 2019.  She received her Bachelor of Arts degree in psychology, with a concentration in heath and counseling, from Emmanuel College in 2017.  Mikayla has worked as an applied behavior analysis counselor at a school for children and young adults with Autism Spectrum Disorder.  Mikayla enjoys working with TrialNet participants and families not only at the Joslin Diabetes Center, but also at regional summer camps for children with type 1 diabetes and at other regional events such as JDRF's OneWalk events and TypeOneNation.
Risk Screening
Risk Screening for Relatives
If you have a relative with T1D, you may be eligible for risk screening that can detect the early stages of T1D years before symptoms appear. More
Monitoring
Monitoring
Depending on your risk screening results, you may be eligible for monitoring. We'll monitor you for disease progression and let you know if you become eligible for a study. More
Show More
Show Less