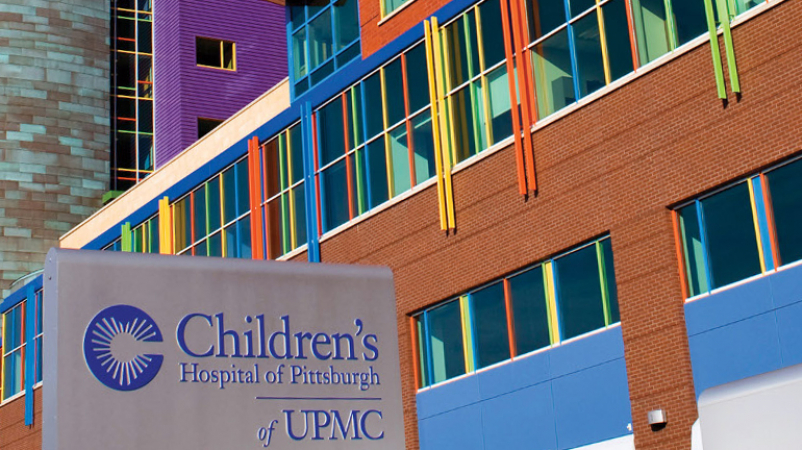 University of Pittsburgh at UPMC Children's Hospital of Pittsburgh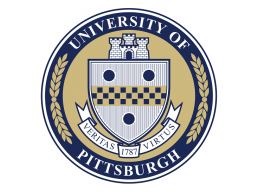 4401 Penn Ave
Pittsburgh, PA 15224
United States
University of Pittsburgh is one of twenty-two type 1 diabetes TrialNet International Clinical Centers at the forefront of type 1 diabetes research. Led by Ingrid Libman, MD, PhD, the TrialNet team at University of Pittsburgh is dedicated to preventing type 1 diabetes and stopping disease progression by preserving insulin production before and after diagnosis. Our center is located at the Children's Hospital of Pittsburgh of UPMC.
Our Team

Ingrid Libman, MD, PhD
Principal Investigator, Associate Professor of Pediatrics, Associate Professor of Epidemiology, Director of Diabetes Program
Ingrid Libman is the director of the diabetes program at Children's Hospital of Pittsburgh and an Associate Professor in the Division of Pediatric Endocrinology and Diabetes at Children's Hospital of Pittsburgh of UPMC. She also holds a secondary appointment in the Department of Epidemiology, Graduate School of Public Health, University of Pittsburgh. Her scientific interests focus on the etiology, prevention and treatment of diabetes in childhood, with particular emphasis on the effect of obesity and insulin resistance in type 1 diabetes mellitus (T1DM). 
Dorothy Becker, MBBCh
Professor of Pediatrics, Diabetes Research Director
Dorothy J. Becker has been internationally recognized for her work in the treatment and prevention of diabetes in children. Dr. Becker is professor of pediatrics at the University Of Pittsburgh School Of Medicine and a pediatric endocrinologist with over 30 years of experience. Dr. Becker's clinical and research focus is diabetes and the application of new therapies in this area. Among her many achievements, Dr. Becker has received the McEllroy Award from the University of Pittsburgh Medical Alumni Association, the Founder's Award from the Midwest Society of Pediatric Research and the Award for Outstanding Contribution to Diabetes in Youth from the American Diabetes Association. She also is a member of the western Pennsylvania board of directors of the Juvenile Diabetes Association and has been invited to lecture audiences around the world.

Kelli DeLallo, RN, BSN
Study Coordinator

Mary Beth Klein, RN, BSN
Study Coordinator

Carly Shelleby
Research Assistant

Katie McDowell
Lab Manager
Show More
Show Less
Childrens National Medical Center
111 Michigan Ave., NW
,
Washington,
20010
United States
Cleveland Clinic Foundation
9500 Euclid Ave.
,
Cleveland,
44195
United States
Childrens Hospital of Philadelphia
34th St & Civic Center Blvd.
,
Philadelphia,
19104
United States
Case Western Reserve University
11100 Euclid Ave.
,
Cleveland,
44106
United States
University of Virginia Health System
1215 Lee St, Barringer Hall Room 4443
,
Charlottesville,
22908
United States
Penn State University
16 North Henderson
,
University Park,
16802
United States
Research Studies
The following studies are actively recruiting participants. Please click on the study title to learn more. For those interested in participation, contact us for more information.  
Risk Screening
Risk Screening for Relatives
If you have a relative with T1D, you may be eligible for risk screening that can detect the early stages of T1D years before symptoms appear. More
Monitoring
Monitoring
Depending on your risk screening results, you may be eligible for monitoring. We'll monitor you for disease progression and let you know if you become eligible for a study. More
Prevention Study
Hydroxychloroquine (HCQ)
We are testing the drug hydroxychloroquine (HCQ) to see if it can delay or prevent early stage T1D (stage 1) from progressing to abnormal glucose tolerance (stage 2) and ultimately prevent clinical diagnosis (stage 3). HCQ is already used to reduce symptoms and progression of other autoimmune diseases, such as rheumatoid arthritis and lupus. This is the first study to see if it can prevent or delay T1D. Details
Prevention Study
Abatacept Prevention Study
TrialNet is testing the drug abatacept to see if it can delay or prevent progression of early stage T1D (stage 1 or stage 2), and ultimately prevent clinical diagnosis (stage 3). In earlier studies for people newly diagnosed (stage 3), abatacept helped slow down disease progression. Details
Long Term
Long-Term Follow-up
If you are diagnosed with T1D while participating in one of our prevention studies, we're still here for you. You can continue to receive personal monitoring while helping us learn more. More
Show More
Show Less