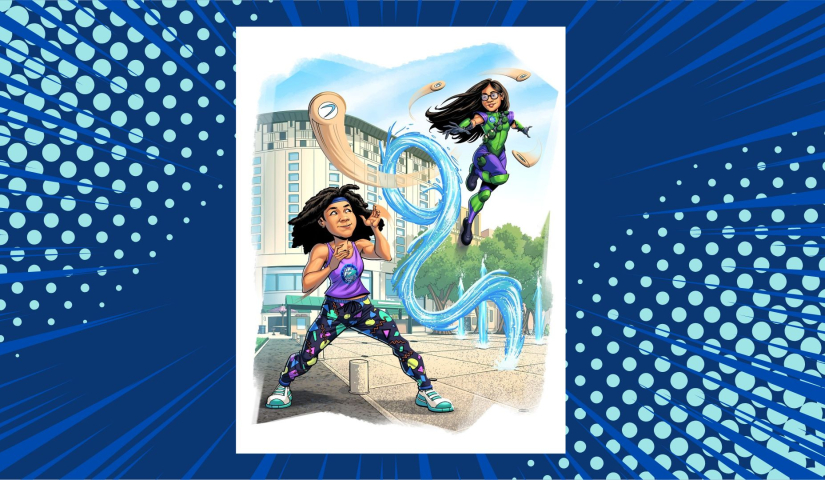 Participant Spotlight
Meet TrialNet heroes: Citlaly and Maria
Meet Citlaly & Maria: Super siblings united! Wind and water follow their command as Citlaly and Maria roam through downtown San Jose. Citlaly's frisbee whistles as it whips through the air in a long arc circling the skyscrapers. In between TrialNet T1D Heroes Academy missions and studying to be a nurse, Maria tests her ability to manipulate water from the city fountains.

Citlaly and Maria learned that they were at increased risk for type 1 diabetes (T1D) after their older brother's diagnosis. Each of these strong, young women joined a TrialNet prevention study. Citlaly was diagnosed with T1D during the Exploring Immune Effects of Oral Insulin Study, under what her mother says were "the best possible circumstances." Maria, who participated in the Abatacept Prevention Study, remains T1D-free.
Maria Jimenez and Miguel Reyes, of San Jose, CA, had never heard of TrialNet in 2013, when their son, Miguel, was diagnosed with type 1 diabetes (T1D). At 11 years old, he was the first in their family to be diagnosed with T1D.
Maria learned about TrialNet screening that same year while attending a diabetes education event offered by Stanford University at a local library.
"Right there, I decided to get our two girls, Maria and Citlaly, screened," says Maria. At the time, daughter Maria was 9 years old, and Citlaly was 3. "We soon learned both were at risk of developing diabetes."
"Thanks to TrialNet screening, we discovered our two daughters were at risk of developing diabetes" says Maria Jimenez. "Thanks to their study participation, one of them met the disease under the best possible circumstances."
The sisters were monitored for disease progression, visiting the TrialNet team at Stanford University's research center every 6 months for checkups and blood tests. Later they took part in two separate TrialNet prevention studies.
Citlaly joined the Exploring Immune Effects of Oral Insulin Study in 2016. The study's goal was to understand what dose of oral insulin might help create a more favorable immune response to delay or prevent T1D. In 2018, while still in the study, Citlaly was diagnosed with T1D.
Her mother says Citlaly's diagnosis took place under the best possible circumstances, "They managed to detect it early and that has helped her. I also feel that all the study visits prepared her to be ready and stronger when she was diagnosed. We've had so much support from all the people at Stanford who cared for us—the nurses, coordinators and doctors."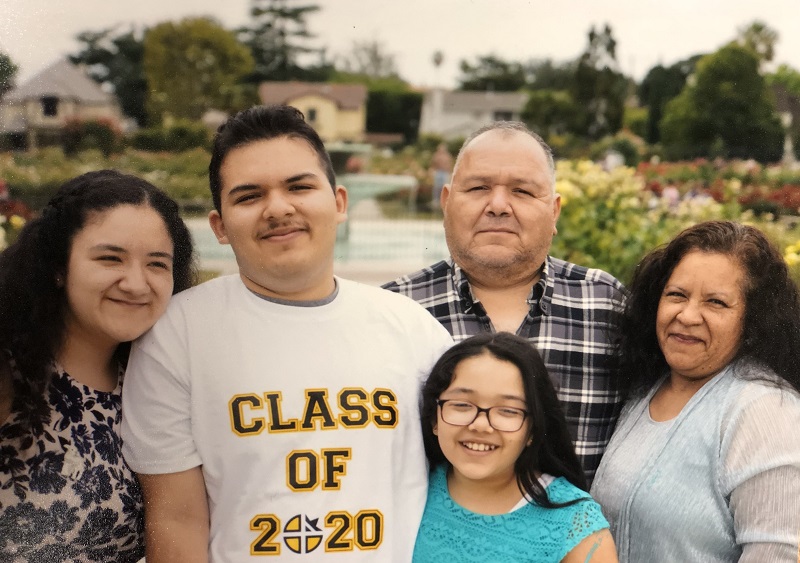 Today, Citlaly is a healthy 13-year-old who enjoys playing sports, including basketball and ultimate Frisbee. She also loves art classes.
Daughter Maria joined the Abatacept Prevention Study in 2014 and is still T1D free. Findings from that study are expected later this year.
Maria says she likes helping research and science. "One of my favorite parts of being in the study is coming to the research center and talking with all the nurses about their lives, families and nursing school. My least favorite is drinking lots of water, so my veins are ready for blood draws."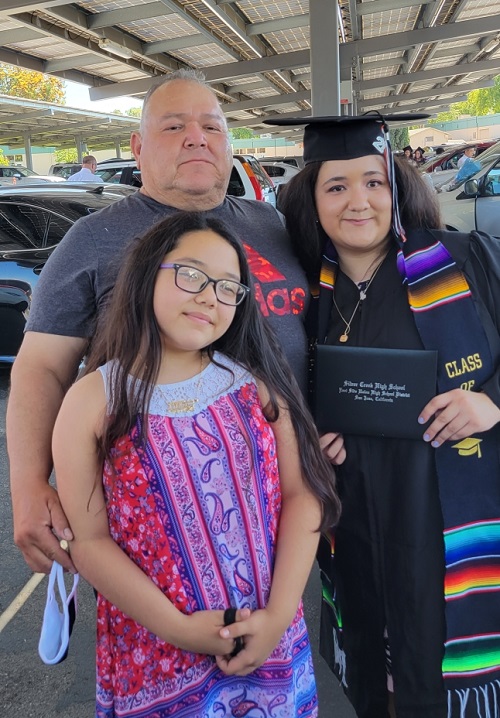 Now 19, Maria was accepted to Mission College in Santa Clara and hopes to be a nurse one day. She enjoys being outside in the fresh air and listening to oldies music.
Maria encourages all relatives of people with T1D to get screened by TrialNet. "It's important to find out if you're at risk and to live a healthy, active life. You don't have to be scared of being tested—it's just a quick poke."
The girls' mother says, "I would recommend that all families take part in screening to find out if they are at risk. The more families who take part, the more information can be learned about type 1 diabetes."
Interested in becoming a TrialNet hero?

It all starts with TrialNet risk screening that can detect T1D years before symptoms appear. You can learn your risk with a free in-home test kit delivered to your door. All you need to do is collect a blood sample using a fingerstick and send it back using pre-paid, contactless FedEx pick up.

If you prefer, you can order an in-lab test kit to take to a local lab for a blood draw. Or you can schedule a blood draw at one of TrialNet's many locations. Sign up today at trialnet.org/participate.

Connect with us on Facebook or Instagram to meet more heroes in TrialNet's T1D Heroes Academy.