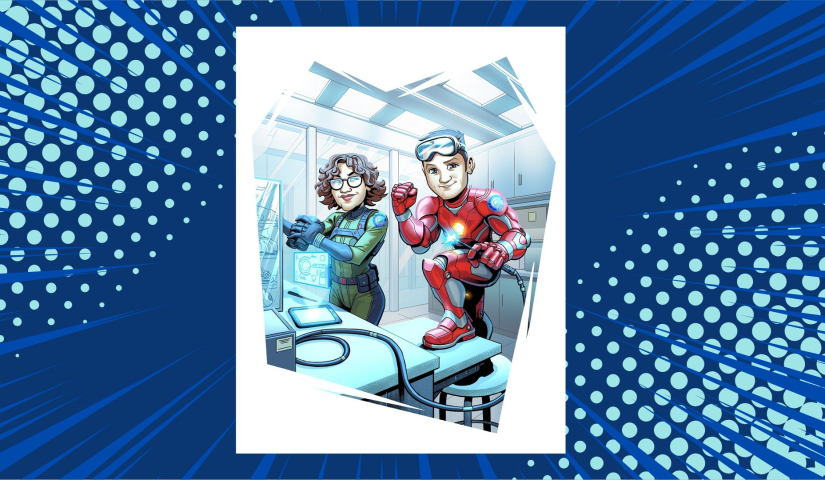 Participant Spotlight
Meet TrialNet heroes: Owen and Ella
Meet Owen & Ella: As another modular plate locks into place Owen does a fist bump. Whenever he adds a new piece to enhance the armor on his super suit he loves making the pieces snap together, just like his favorite Legos. Always calm under pressure, Ella goes over detailed schematics for their next TrialNet T1D Heroes Academy mission. After a long session of mission planning, Ella always ends the day by strumming out Beatles songs on her guitar.

While Owen and Ella might not seem like your typical dynamic duo, type 1 diabetes (T1D) brings these siblings closer together than most. Ella, who was diagnosed with T1D at age 6, has been an example to her brother by bravely participating in clinical research and cheering Owen on when he joined TrialNet's Hydroxychloroquine (HCQ) Prevention Study at 4 years old.
Owen (age 8) and Ella Morrison (age 13) of Fort Collins, CO, may be four and a half years apart in age, but they have a common bond that keeps them closer than most siblings: type 1 diabetes (T1D).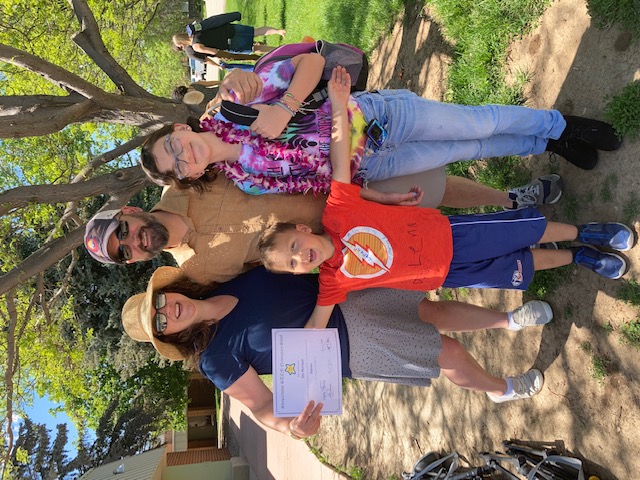 When Ella was diagnosed with T1D in 2016 at age 6, her parents, Ian and Heather, recall being caught totally off guard. They had no known family history of T1D. Ella's blood sugar was over 1,000 and she had to be hospitalized.
Heather says, "Ella was diagnosed just before starting first grade. Due to spending so much class time in the health office for diabetes care, she missed crucial lessons, like the building blocks of how to read. Her teacher, Ms. Hufnagel, volunteered her time every week over the next summer to help Ella catch up and grow a love of reading that continues today."
The Morrisons learned about TrialNet screening two years later when dropping off Ella at Camp Colorado, a summer camp for youth with diabetes. "We didn't hesitate," says Heather. "We were all tested right there on the spot!"
Diabetes camp offers positive step toward independence

Diabetes camp has been a major factor in Ella's journey to independence in managing her diabetes care. Her parents, Ian and Heather, say these camps are empowering and have given them the confidence to do all things without fear.

Every year, over 20,000 children with T1D come together for fun and adventure at diabetes camps across North America. Diabetes camps offer children a place to learn to manage their diabetes while having fun and making new friends. And parents can relax knowing their children have medical oversight. Many camps now offer weekend and school vacation programs so that kids don't have to wait until summer. Learn more or find a camp at the Diabetes Education & Camping Association.
Owen was the only one in the family whose test results signaled the early stages of T1D. Heather recalls, "We got Owen's test results on the exact same day that Ella was diagnosed two years earlier. But the news came in a drastically different way. While it was still traumatic to learn Owen was positive for all five diabetes-related autoantibodies, we were thankful to have advance notice."
"Luckily for us, Owen was able to join a clinical study," explains Heather. "As a family, we wanted to help advance type 1 diabetes research. Once my husband and I decided we were going to go for it, the challenge was figuring out how we'd get Owen to swallow a pill for the first time."
Challenge #1: The daily pill
In September 2018, at age 4, Owen joined TrialNet's Hydroxychloroquine (HCQ) Prevention Study, requiring monthly visits to the Barbara Davis Center at University of Colorado, and taking a daily pill.
After scouring the internet for help, the family tried all kinds of things, including practicing with nerds and other favorite foods. But nothing was working, and the study required the capsule-size pill to be swallowed whole.
About the Hydroxychloroquine (HCQ) Prevention Study

The HCQ Prevention Study was the first to test the drug hydroxychloroquine (HCQ) to find out if it can delay or prevent early stage T1D (stage 1) from progressing to stage 2 and ultimately prevent clinical diagnosis (stage 3). The study recently ended and with findings available here.
"Owen was really into YouTube, so we started watching videos of kids taking pills for other medical conditions," explains Heather. "One person was taking a pill with water, and Owen said, 'Why don't we try that?' After all that, he was successful with water! Owen even made his own video to help kids learn how to swallow a pill."
Challenge # 2: Blood Draws
Early in the study, Owen started experiencing anxiety about his blood draws. His preschool teacher, Ms. Emily, volunteered to work with him after school to try to help him overcome his fears. Together they made Owen a protective shield, like some superheroes carry. They covered it with pictures of things that made Owen feel strong—his family dressed up as The Incredibles from the previous Halloween, his favorite superheroes—and positive thoughts about the study.
On small cards, they pasted pictures of things that made him feel scared, like butterflies representing the butterfly needle. Then, his teacher threw the cards while Owen blocked them with his shield. They worked together for weeks until he felt powerful enough to face his fears. He took his shield to the next blood draw and to many appointments after that.
Heather also credits the staff at the Barbara Davis Center for Owen's success in the study. "Brenda Bradfield (RN, Research Coordinator) has been so kind, and patient and wonderful. Owen loved bringing things to the study visit to "prank" Brenda. She was such a good sport and has sat on more than her fair share of whoopee cushions and showed appropriate fright for fake insects. Dr. Steck (Andrea Steck, MD, Pediatric Endocrinologist) is amazing—brilliant, efficient, and kind. And, while we never looked forward to the blood draws, we didn't dread them."
Because the HCQ study was double-blinded, neither the participants nor the study staff knew who received the study drug or placebo (looks like the study drug but is inactive). When the study recently ended, the Morrisons learned that Owen received the study drug. His mother says, "To date, his disease has not progressed, which feels like a gift."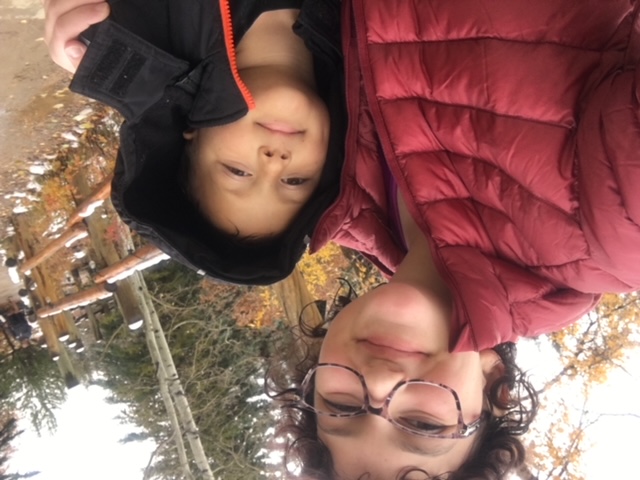 The Morrisons recently transferred Ella's diabetes care to the Barbara Davis Center, where she also participated in TrialNet research studying T1D progression. Heather says they could not be happier. "It's so great to be around nurses and doctors who specialize in type 1 diabetes and to feel so supported."
Siblings Ella and Owen are a huge support to each other. Mom, Heather, says, "Their friendship is unmatched. It's extremely helpful to have someone who gets what you're going through."
To other parents thinking about getting their children screened or taking part in a prevention study, Heather and Ian recommend getting screened with TrialNet to learn what options you have. Heather says, "If your child has diabetes-related autoantibodies, at least you'll be hooked in with the latest research and support. It's been invaluable."
Interested in becoming a TrialNet hero?

It all starts with TrialNet risk screening that can detect T1D years before symptoms appear. You can learn your risk with a free in-home test kit delivered to your door. All you need to do is collect a blood sample using a fingerstick and send it back using pre-paid, contactless FedEx pick up.

If you prefer, you can order an in-lab test kit to take to a local lab for a blood draw. Or you can schedule a blood draw at one of TrialNet's many locations. Sign up today at trialnet.org/participate.

Connect with us on Facebook or Instagram to meet more heroes in TrialNet's T1D Heroes Academy.