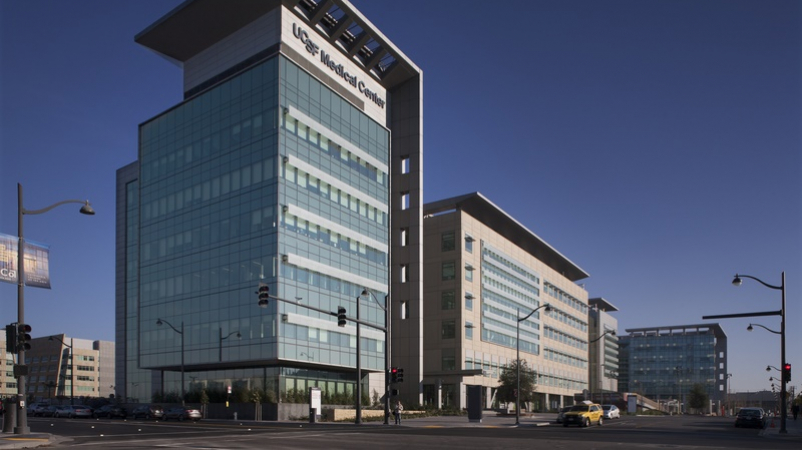 University of California, San Francisco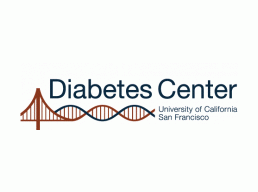 550 16th St, 4th Floor, Box 0434
San Francisco, CA 94158
United States
University of California, San Francisco (UCSF) is one of twenty-two Type 1 Diabetes TrialNet International Clinical Centers at the forefront of type 1 diabetes research. Led by Stephen Gitelman, MD, the TrialNet team at UCSF is dedicated to preventing type 1 diabetes and stopping disease progression by preserving insulin production before and after diagnosis.
Our Team

Stephen Gitelman, MD

Srinath Sanda, MD
Co-Investigator

Christine Torok
Study Coordinator

Glenna Auerback
Study Coordinator

Rebecca Wesch
Study Coordinator
Karen Ko
Clinical Research Coordinator
Natalie Aceves
Clinical Research Coordinator
Lorraine Stiehl
Clinical Research Coordinator
Show More
Show Less
"Our study participants are, by far, my favorite part of my job.  I love working with them and am in awe of everything that they handle every single day.  All participants manage their diabetes 24 hours a day, 7 days a week.  On top of that, they give of their time and energy to partake in one of our research studies.  Without them, there would be no TrialNet." – Christine Torok
Regional Affiliates
Affiliates provide opportunities for people who do not live near a TrialNet Clinical Center. The affiliate sites listed below work with UCSF to offer convenient participation in our research programs
Childrens Hospital Los Angeles
4650 Sunset Blvd.
,
Los Angeles,
90027
United States
Childrens Hospital and Research Center at Oakland
747 52nd St.
,
Oakland,
94609
United States
Scripps Whittier Diabetes Institute
9898 Genesee Ave., 6th Floor
,
La Jolla,
92037
United States
University of Arizona Pediatric Endocrinology
1501 N Campbell Ave
,
Tucson,
85724
United States
AMCR Institute, Inc.
625 West Citricado Pkwy
Suite 112,
Escondido,
92026
United States
Southern California Permanente Medical Group
3955 Bonita Road
,
Bonita,
91902
United States
University of Southern California
150 N. Robertson Blvd. Ste 210
,
Beverly Hills,
90211
United States
White Memorial Medical Center
1720 Cesar E. Chavez Ave.
,
Los Angeles,
90033
United States
John Muir Physician Network Clinical Research Center
2700 Grant Street Suite 202
,
Concord,
94520
United States
Phoenix Childrens Hospital
1919 E Thomas Road
,
Phoenix,
85016
United States
Palm Research Center, Inc
9280 W. Sunset Rd, Suite 306
,
Las Vegas,
89148
United States
Touro University
1310 Club Drive
,
Vallejo,
94592
United States
SVMC Diabetes & Endocrine Center
355 Abbott St STE 200
,
Salinas,
93901
United States
Pediatric Endocrinology and Diabetes Consultants
9900 Stockdale Hwy. #105
,
Bakersfield,
93311
United States
University of California - Los Angeles
10833 le Conte Ave,22-315 MDCC
,
Los Angeles,
90095
United States
TMCOne Pediatric Endocrinology
2380 N, Ferguson Avenue,Suite 104
,
Tucson,
85712
United States
Show More
Show Less
Risk Screening
Risk Screening for Relatives
If you have a relative with T1D, you may be eligible for risk screening that can detect the early stages of T1D years before symptoms appear. More
Monitoring
Monitoring
Depending on your risk screening results, you may be eligible for monitoring. We'll monitor you for disease progression and let you know if you become eligible for a study. More
Prevention Study
Hydroxychloroquine (HCQ)
We are testing the drug hydroxychloroquine (HCQ) to see if it can delay or prevent early stage T1D (stage 1) from progressing to abnormal glucose tolerance (stage 2) and ultimately prevent clinical diagnosis (stage 3). HCQ is already used to reduce symptoms and progression of other autoimmune diseases, such as rheumatoid arthritis and lupus. This is the first study to see if it can prevent or delay T1D. Details
Prevention Study
Abatacept Prevention Study
TrialNet tested the drug abatacept to see if it could delay or prevent stage 1 T1D (two or more diabetes-related autoantibodies, but normal blood sugar) from progressing to stage 2 (abnormal blood sugar) or to stage 3 (clinical diagnosis). In an earlier study in people newly diagnosed (stage 3), participants treated with abatacept had 59% better insulin production and a 9.6-month average delay in progression of insulin loss compared to those who received placebo. That difference extended out to 3 years. Details
Long Term
Long-Term Follow-up
If you are diagnosed with T1D while participating in one of our prevention studies, we're still here for you. You can continue to receive personal monitoring while helping us learn more. More
Show More
Show Less
"The ultimate goal is to be able to screen and predict who is at risk for diabetes, and then have an efficient way to turn off the disease process, before T1D ever happens!"-Stephen Gitelman, MD, UCSF Principal Investigator