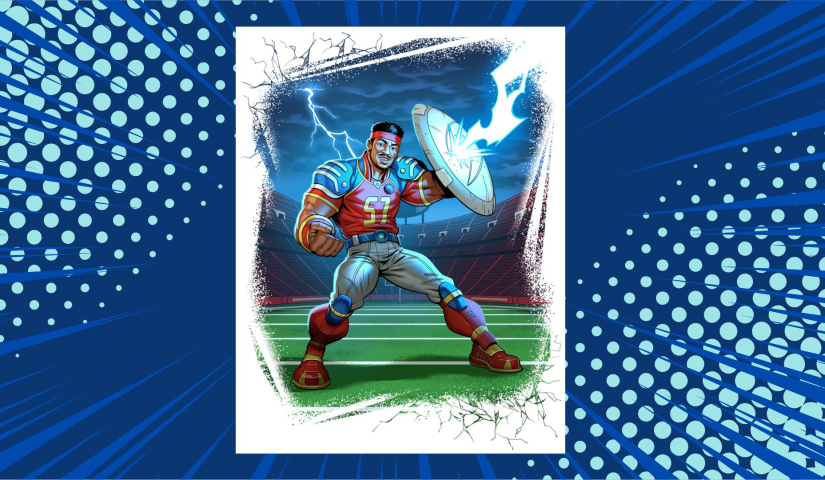 Participant Spotlight
Meet TrialNet hero: Orlando Brown, Jr.
Meet Orlando Brown, Jr.: You may recognize the Kansas City Chiefs offensive tackle, also known as "Zeus". It's evident why, especially on the gridiron. More than 350 pounds of superhuman muscle and momentum sprinting downfield, Orlando inherited the name and strength of his father, also an NFL hero.

Knowing his father died of diabetic ketoacidosis and his younger brother was diagnosed with type 1 diabetes (T1D) in grade school, Orlando decided to look into diabetes research after he had a son of his own. This year Orlando was initiated into the T1D Heroes Academy, joining hundreds of thousands of others who have been screened by TrialNet to learn their personal risk of developing T1D and to help advance research.
Kansas City Chiefs offensive tackle Orlando Brown, Jr. is a hero on and off the field. His NFL career highlights include being nominated to the Pro Bowl following the 2019, 2020 and 2021 seasons. Earlier this year he teamed up with TrialNet to raise awareness of type 1 diabetes (T1D) prevention research.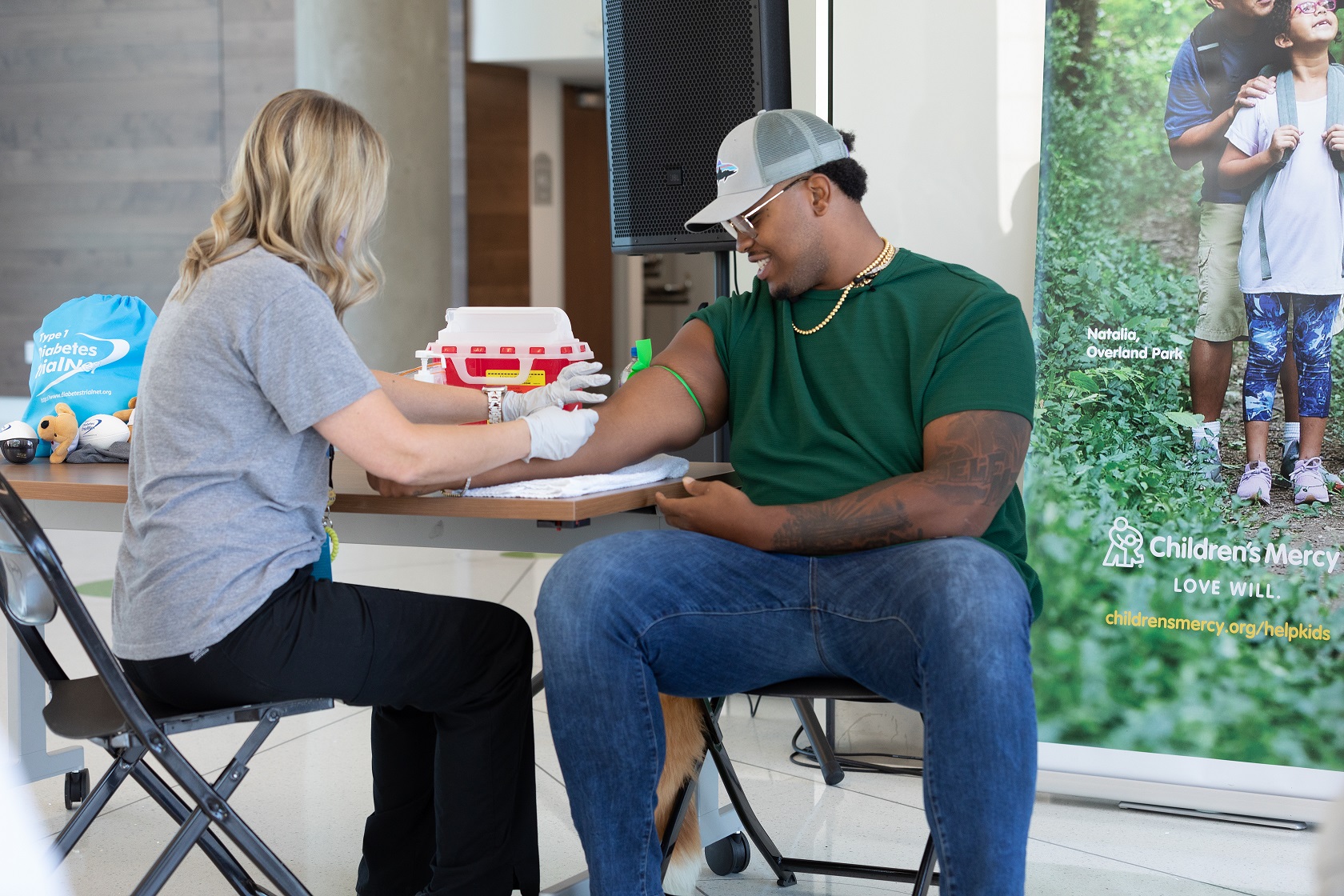 Orlando was screened for T1D at Children's Mercy Kansas City in front of TV cameras and reporters.
"Initially we thought Orlando might want to participate quietly," explains Mark Clements, MD, TrialNet Principal Investigator and Children's Mercy Pediatric Endocrinologist. "But he wanted to do it publicly to inspire other relatives of people with T1D to get screened."
And he's doing just that. The day Orlando's story was published, daily registration for screening doubled.
Brown's younger brother was diagnosed with T1D when he was in elementary school. Their father, Orlando Brown, Sr., who also played in the NFL, died at age 40 of diabetic ketoacidosis (DKA), a life-threatening condition that can happen when there is a shortage of insulin in the body. Prior to his death he had not been diagnosed with diabetes.
Orlando said, "For those that are eligible, I hope you'll enroll in the study by getting your blood drawn—it really was easy."
Interested in becoming a TrialNet hero?

It all starts with TrialNet risk screening that can detect T1D years before symptoms appear. You can learn your risk with a free in-home test kit delivered to your door. All you need to do is collect a blood sample using a fingerstick and send it back using pre-paid, contactless FedEx pick up.

If you prefer, you can order an in-lab test kit to take to a local lab for a blood draw. Or you can schedule a blood draw at one of TrialNet's many locations. Sign up today at trialnet.org/participate.

Connect with us on Facebook or Instagram to meet more heroes in TrialNet's T1D Heroes Academy.